---
BAPP SERVERS CONNECT YOU TO THE NET 24 HOURS A DAY!
---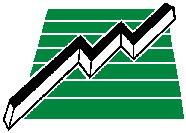 Unbelievable Affordable Web Hosting Packages.. beats all others!

Now you can give that website your all.. and still have room to grow!

GET YOUR OWN VIRTUAL SERVER!!!!!
As low as:

$29.95 per month, plus a one-time $35.00 setup fee
check out the features of your 100 mb server!
The following server is wonderful for people who are just beginning the process of putting their company on the web. It allows for growth and you'll find no hidden costs!

It is also great for companies that are finding that 20 megabytes is just too little for their needs. We offer you more space and features for less money than the majority of companies out there.

---

THE BEST STARTER PACKAGE ON THE NET!

---

We have put together what we believe is the best starter package in the industry. You have a full service web server at your fingertips -- to do what ever you please.

We give you the space, you create the website
or
we can create and manage the site for you depending on your needs, just ask .. We're friendly and can work out the best solution for your needs! Just ask.

Pricing: We register your domain name absolutely FREE!
Internic, the agency that domains are registered with, will bill you directly for $100. This registration fee is valid two years.

included with every domain server:


Storage Space, 100 mb at $29.95/mo
[Note; that is One HUNDRED Megabytes]
OR
Storage Space, 150 mb at $39.95/mo
Be Online within 12 hours!
Unlimited Web Transfer:included with most domains
Never worry about how many visitors there are to your site,
There are no extra data transfer charges for web hits.
[Some restrictions apply: sorry, no adult or sex sites allowed]
Your own private Telnet and FTP account to manage and upload your files
Password Protected for your privacy.
Includes 2 gigabyte per month.
For the average business starting online, this will not matter. This primarily affects those people who will be constantly uploading and downloading large files, like software programs, large graphics files, etc.
Need unlimited FTP? ask about our other servers!

Site is available 24 hours a day, 7 days a week
3 EMAIL ACCOUNTS of your own (please request during set-up)
you can store your email on your server with these accounts
Additional POP3 mailboxes just $5 each to set-up
Unlimited email forwarding. Also known as email aliasing.
You can create an unlimited number of email addresses at your site and forward them to any other address on the internet... to your dial-up account, to your aol or compuserve account, to an address on your server, anywhere that you would like.

Tip: Use an email Program like Eudora to send mail with a Return address like you@yourdomain.com

Eudora will also separate your mail into different mailboxes.. so as you download your mail, you@yourdoman.com goes into one folder, inquiries@yourdoman.com into another, orders@yourdoman.com into another. You will need an email program that makes use of filters, otherwise you simply look at the TO: field of the message to see where the sender of the message was trying to reach.

[NOTE: need unlimited email POP accounts? ask about our other servers! ]


[NOTE] We do not allow the sending of SPAM or unsolicited email. Tempting as bulk email may be to some, we will take your domain offline. It is NOT allowed.



Your own CGI-BIN run any CGI-script you desire. Included with your server are these ready-to-run, pre-configured CGI scripts:

Guest Book, Free-for-all links page, Message Board, Site Database and Site Search Engine, Counters, Forms, Random Text or Graphics Displayer, etc. You may also write your own scripts or use any of the other publicly available scripts.

Additional Features

Microsoft FrontPage Account available upon request, no charge
Shopping Cart System included with every domain, effective 11/97
Apache Secure Server Access included with every domain
Unlimited auto-responders / infobots included with every domain
Send email to a specific email address, and your server will automatically reply with the information wanted. An excellent marketing tool, saves many man-hours, available around the clock, PLUS you get the address and message of all the peop le who requested the information!
MSQL Access included with every domain
Statistics on your usage
Wusage 4.1, Log Analysis, included with every domain

OPTIONS

Real Audio: (You'll need the Player) (hear a 14.4 stream, hear a 28.8 stream) $9.50/month

Real Audio / Video: $20.00/month

Java Chat: $7.50/month

Personalized Secure Server Certificate $10/month

Additional Email Lists using majordomo $15.00/month

Additional POP3 / FTP / Telnet Accounts: one-time setup fee of $15 each

Additional POP E-Mail Accounts: one-time setup fee of $10 each

Piggy-back domains on single IP address: $50.00 one-time fee (Not multiple domain partitioning) (no monthly fee for the added domain name)

Additional storage space: .75 cents per meg per month

Traffic overage (above 3 gig limit): $5.00 per 100 megs

Create third-level domains: (www.xyz.yourdomain.com) Same pricing as having a new domain

Majordomo ListServer - $15 per month
Set-up your own email list with up to 1000 addresses
(open or closed list) 1 email list included with every domain
Additional lists are $15 per month

Your site will be hosted on state of the art Apache Powered Unix Servers, connected to the internet via a combination of T1s and multihomed redundant T3 backbone connections. [Translated that means for a fraction of the price of buying a new computer, co nnecting it to the web via an expensive telephone line, you can have your wesbsite online 24 hours a day for just $29.99 per month]

Have questions? EMAIL:


email address was killed by spam, if you have sent email to any address at bapp since 2004 it has not been read. Someone hacked the page and the old email address was here. I thought after a few years I might have the email again, but in 2008 found that someone had put the email address on the webpage, so there is still no email used at bapp

READY FOR SOMETHING MORE? Explain your needs and we'll set-up the perfect server package for you.

Have your needs evaluated for FREE. BAPP will tell you the best way for you to put your business or company on line. If you're new to the net, we're ready to show you the way! Just ask! NOW!

Resellers welcome!

---

BAPP home page | About BAPP | Success on the Net | Get On Net Special
FREE Evaluation | Research | Press Releases

---

Business Advertising & Promotional Products: