---

BAPP's Low Cost ... Get You On The Web Package

---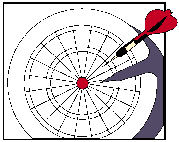 An incredibly affordable way for you to get on the web.
1998 NEW YEARS SPECIAL
One Page,Created and Placed On the Web for One Year $99!
Created and placed in our ever popular mall.
We'll even register it for you with the top search engines.

Or we create a website for you, at an incredibly reasonable price.
As low as $10 per month. Your design or ours

Tell us more about your needs and let us give you a quote for creating it. Or read here about server packages for larger websites. Do it now.. its FREE!
email:

or use form below FORM DOES NOT SEND EMAIL - DO NOT USE

| | |
| --- | --- |
| Your Email: | |
| Your Company Name: | |
| Your Name: | |
Tell BAPP about your product or campaign , what you want to do & what you hope to get out of the net

The folks at BAPP look forward to helping you do business on the net. Press send now!
I have the form online to show what methods I used to provide good customer service. Throughout the 1990's, I could have been given work and money through this business.

email address was killed by spam, if you have sent email to any address at bapp since 2004 it has not been read. Someone hacked the page and the old email address was here. I thought after a few years I might have the email again, but in 2008 found that someone had put the email address on the webpage, so there is still no email used at bapp
---
BAPP home page | About BAPP | Success on the Net | Research | Get On Net Special |
FREE Prospectus |
---
Business Advertising & Promotional Products